Calf and Goat Drumskins
Drummers who use natural skins often cite the same reasons for their choice: better feel and sound. If you are looking at putting either calf or goat skins on your drums for the first time, you are opening the way for a totally new playing experience.
Natural skins offer many advantages over the plastic substitutes that are so commonly used these days. If you have not yet had the chance to dive into the world of natural skins, here some of what natural skins have to offer:
Superior sound quality. Richer, warmer and more responsive than plastic skins.
Easier tuning due to the elastic nature of skins
Natural skins adapt and mold to the bearing edge of your drum
A biodegradable product
Why natural skins now? What has changed?
Although natural skins are still influenced by weather conditions, a lot has changed since plastic skins were first made available. These factors make natural skins a much more attractive option than in years gone by.
Most buildings have climate control these days. That means that while playing indoors the skins is not as affected by outside weather conditions and maintains it's tuning more consistently.
In rock, pop, and jazz situations the use of microphones means that the sound technician can worry about the balance while the drummer can stay focused on their playing.
Why Litik skins?
The quality is great and the price makes playing natural skins more accessible than ever. We can supply you with just the skin or a pre-tucked skin on a reusable hoop. The cost of replacement skins is comparable to plastic heads.
Whether you are a timpanist, drum kit player, or percussionist looking for bass drum or snare skins Litik can help you.
Sizes: up to 47" (120cm)
Transparent or White skins?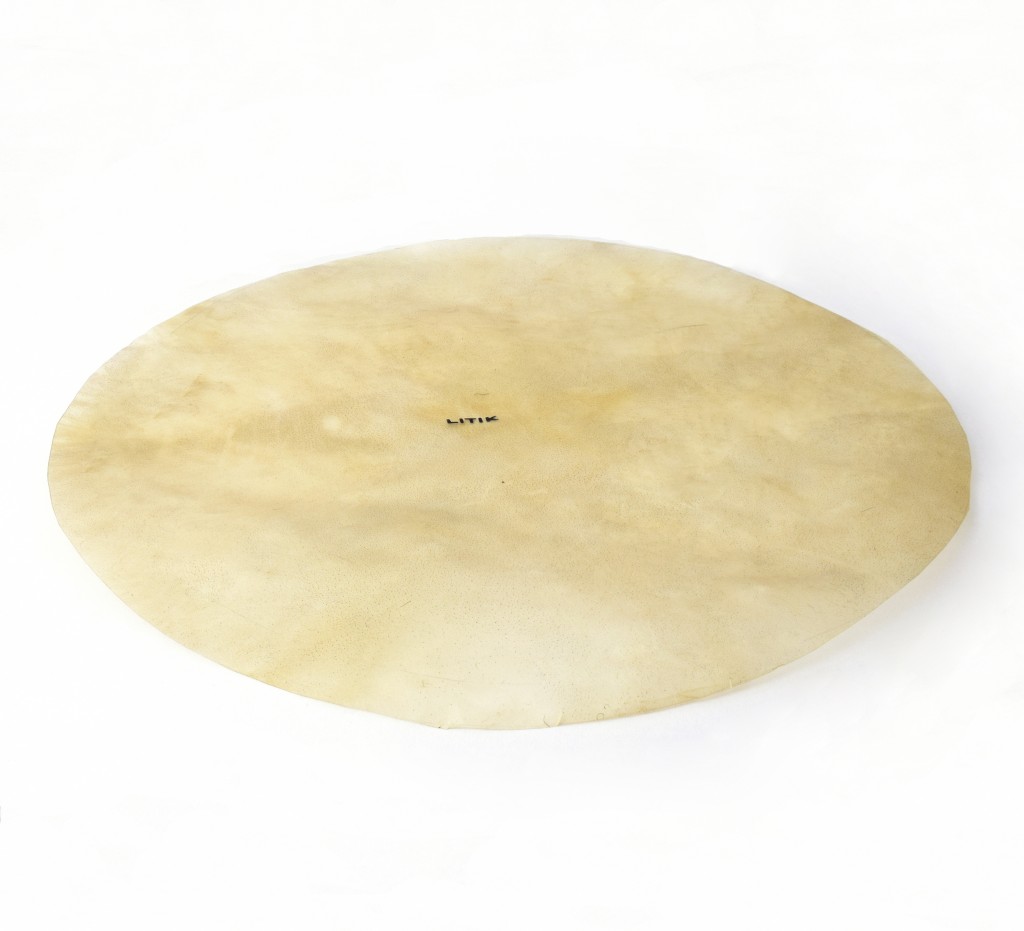 ## Transparent Calf Skins:
The sound of a transparent skin is lighter, clearer and more resonant than a white skin. These types of skins are generally prefered for drum set resonance skins, orchestral bass drum and most timpani repertoire.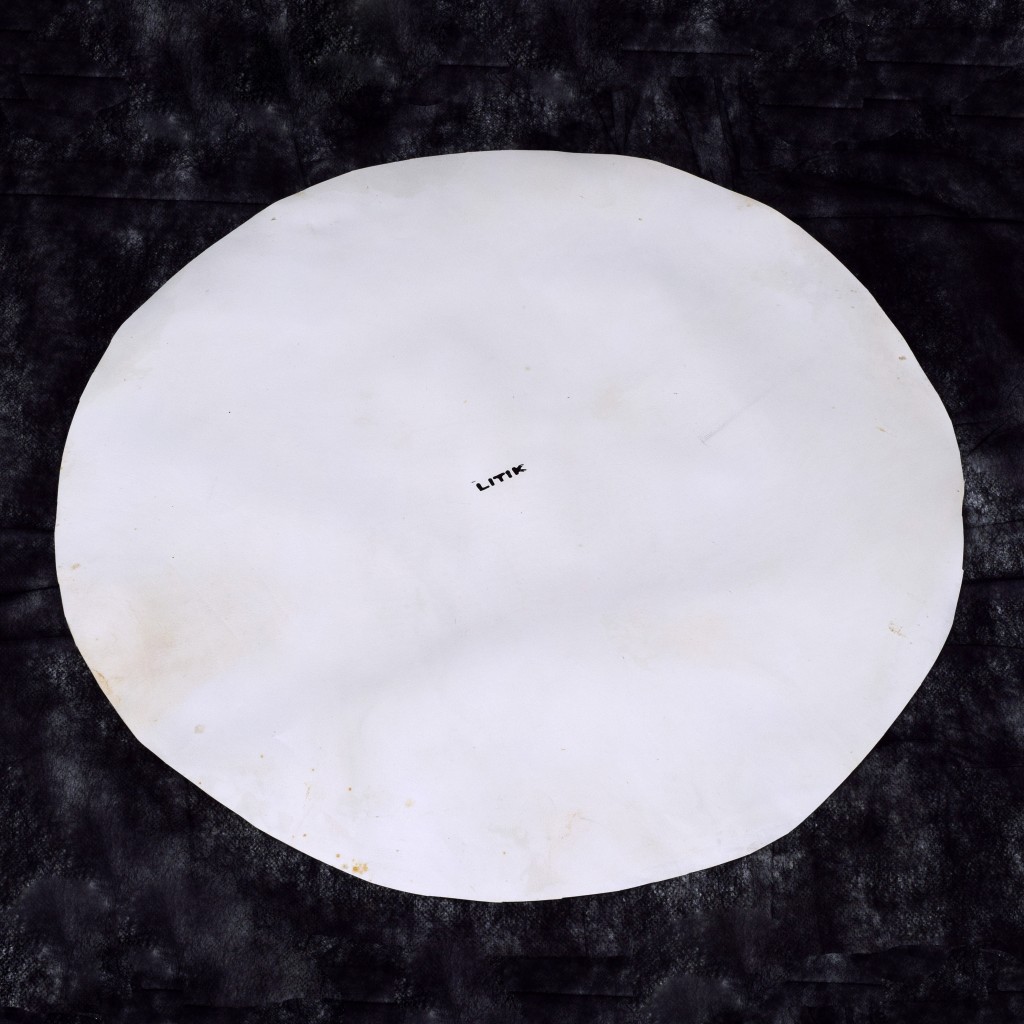 ## White Calf skins:
White skins produce a drier and warmer sound than transparent skins. These skins are a often preference for drum set batter heads, orchestral snares and certain types of timpani repertoire.