Litik Packs offer you the chance to combine 1 or more related Litik products and get a great deal in the process.
"Tuck Yourself" Calf Drumskin Pack:
The best way to start tucking your own natural skins for drums.
The "Tuck Yourself Calf Skin Pack" gives you all the material you need to put a white Litik calf skin on your 14" snare.  The pack includes Litik's specially designed Easy Tuck hoop, a Tucker (the tool you need to tuck the skin) and a calfskin pre-cut to size.  Just add water and you're ready to tuck yourself!  Your first time and feeling a bit nervous?  Don't worry,  there is a video tutorial available that will walk you through the process and give you some extra tips. Tuck Yourself Video Tutorial
The best thing about the "Tuck Yourself" Pack is that hoops and tucker are reusable once it's time to change your skin.  A replacement skin is comparable in cost to a new synthetic drum skin.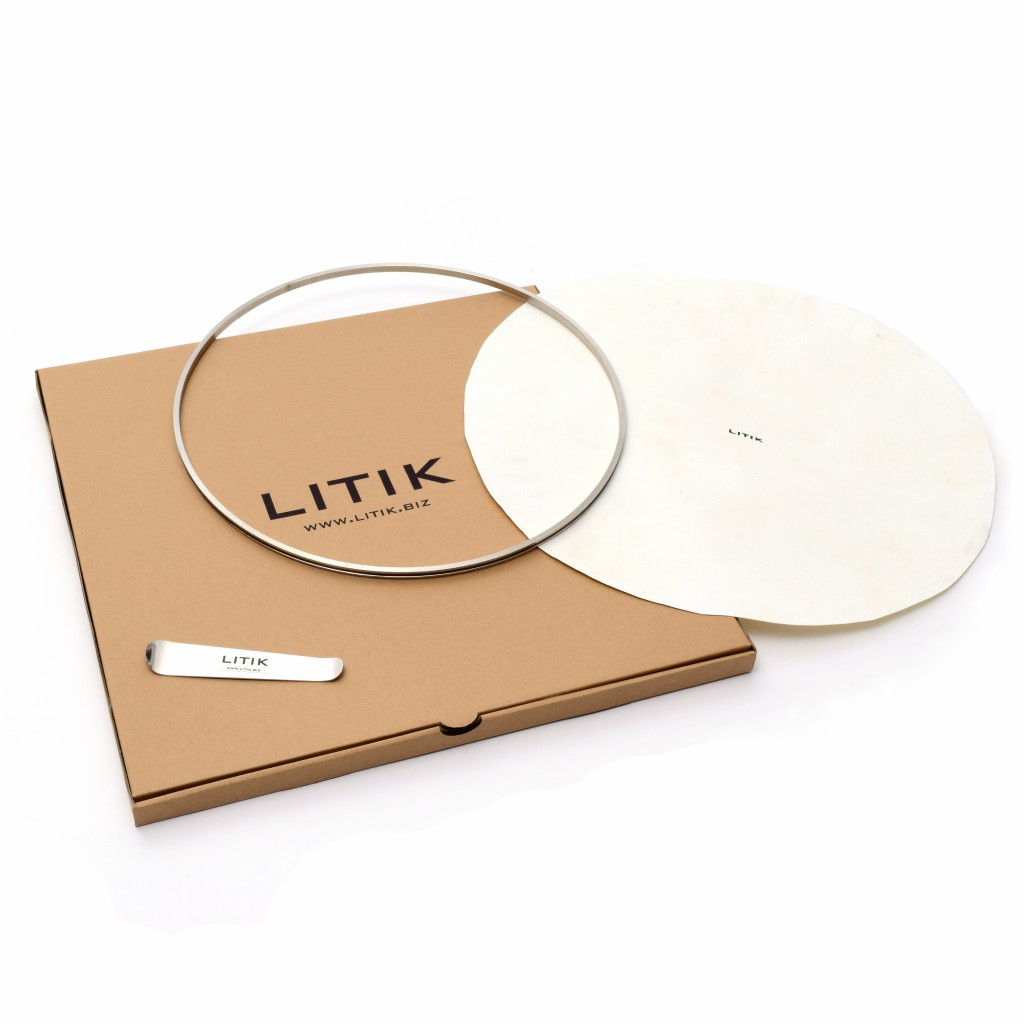 Timpani stand pack: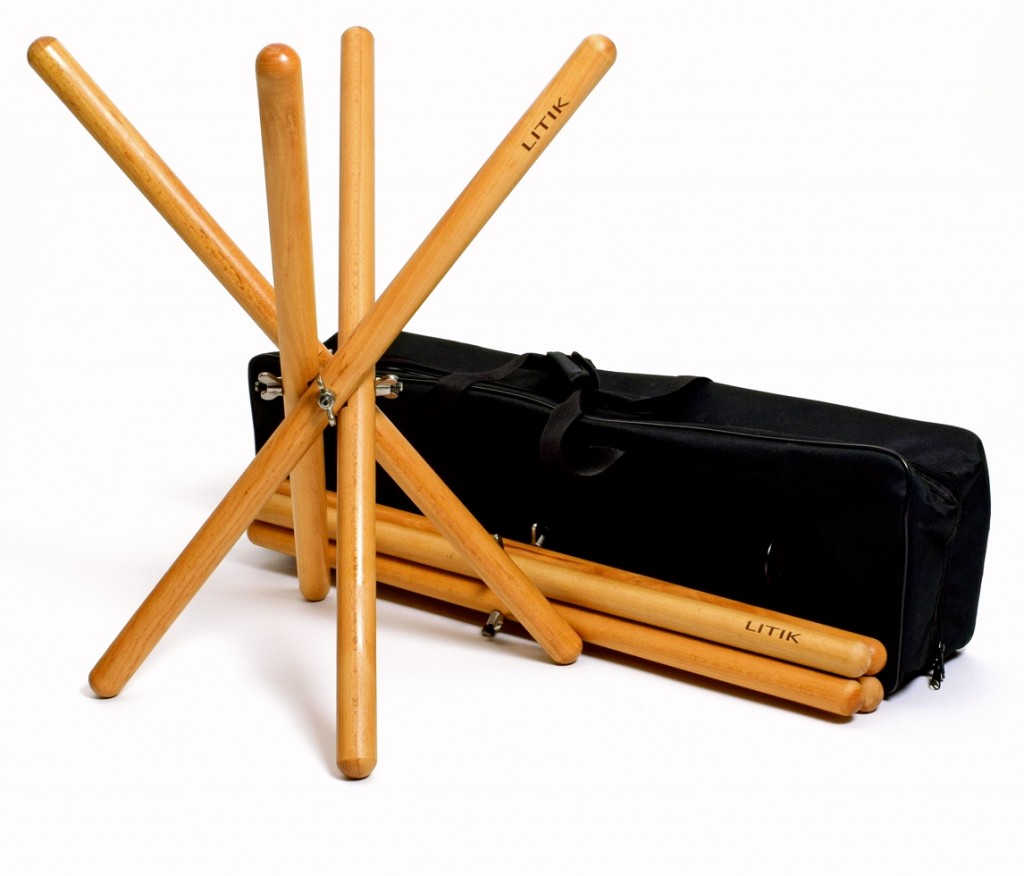 This pack consists of two Litik timpani stands and a sturdy carrying bag to keep your stands protected during loading and transport. The cost of the pack is the same as two individual stands.  In other words:  buy two Litik timpani stands and you get a free carrying bag.  Available in Standard or Deluxe models.
Litik Pre-Tuck Calfskin Pack: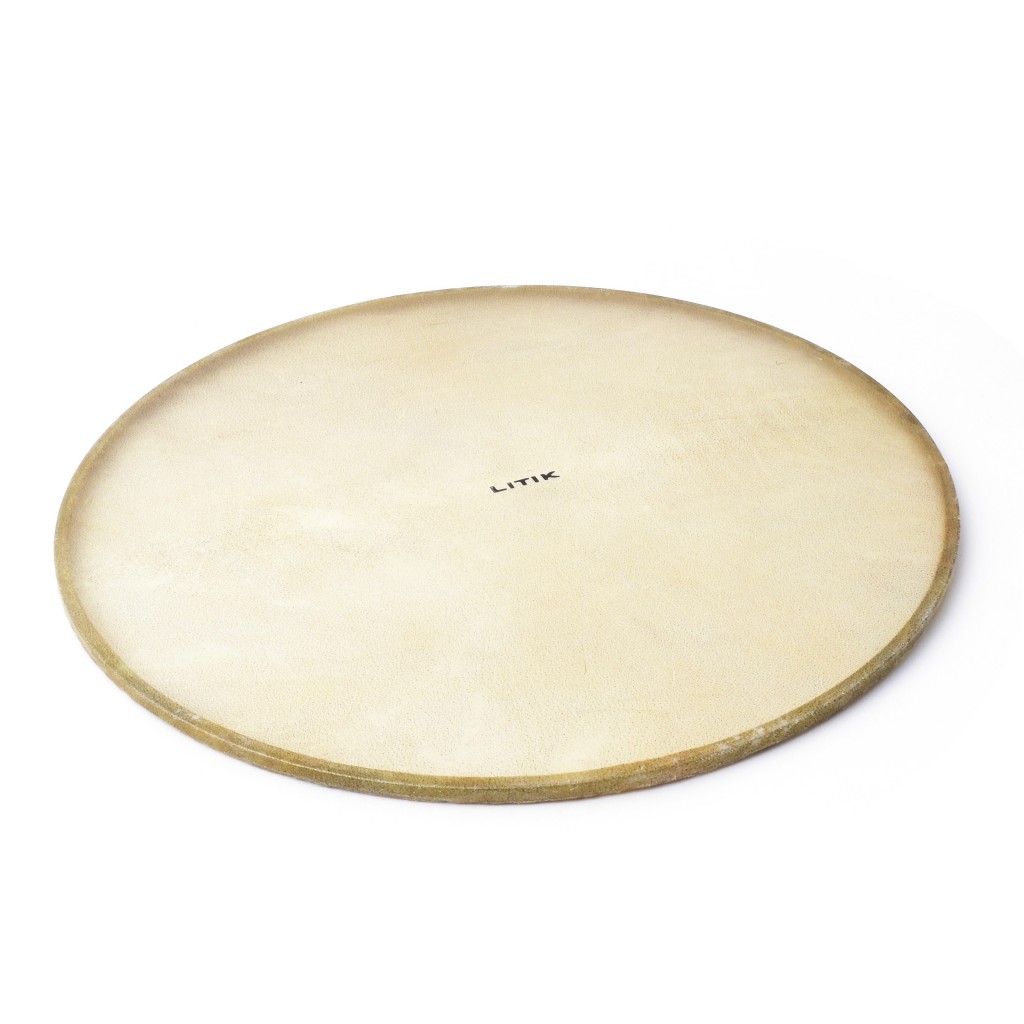 If you are interested in giving natural skins a try but do not have any experience tucking skins, then this is a good way to start. This pack consists of a Litik natural skin (calf or goat, your choice) and comes already tucked on Litik metal hoop. All you have to do is put it on your drum and explore what natural skins can do for your sound.